Vida Mujer
Proyecto Vida Mujer is proud to report that in the first three months of 2023 our efforts to provide low-income women with access to IUDs have continued to make a positive impact on the women and communities in Costa Rica. Through five distinct clinics we have served 97 women in Sardinal, San Jose, Huacas, and Santa Cruz, Costa Rica.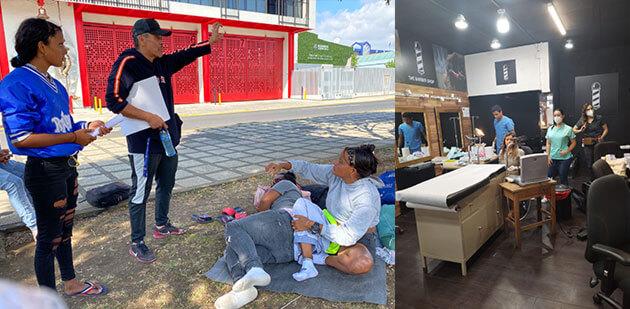 Our five clinics have been staffed by dedicated volunteer doctors, including Dr. Mariangel Mora, Dra. Alejandra Barboza Castro, Dr. Roloun Jimenez and the previous Director of Hospital Mexico, Dr. Jorge Salgot Salgado, who have generously given their time and expertise to make a difference in the lives of these women. We would also like to thank Beach Side Clinic for allowing us to use their space. We are incredibly grateful for their commitment to Proyecto Vida Mujer and the impact they have made.
Birth control is a fundamental right for all women, and we firmly believe that empowering them to make informed decisions about their reproductive health is crucial. With collaboration of other non-profits such as Chepe Se Baña and Mission Activation we have been able to reach even more women who otherwise would not have access to these essential services. Additionally, we have created a much-needed partnership with Dkt international who have generously donated all the IUDs we have needed for the last three months and have committed to continue to support Proyecto Vida Mujer and our future clinics.
IUDs are over 99% effective in preventing pregnancy. This means that they are one of the most reliable forms of birth control available. In fact, according to recent statistics, Costa Rica's teenage pregnancy rate has decreased significantly in recent years, which we attribute in part to the accessibility of birth control, education and the continued empowerment of women and young girls. Geneva Garcia Ellen, who coordinates this program, has recently added more information about sexual consent and safe sex to the pre-insertion educational sessions.
As we continue our work throughout the year, we remain committed to making a difference in the lives of women in our community. We are grateful for your continued support and look forward to sharing more updates with you in the coming months. We thank the following volunteers for their support and service: Willow Moyran, Diana Blanco, Sydney Smith, Natasha Avrith, Janiva Cifuentes-Hiss, Jessica Barba, Pilar Cardozo, Sara Laurin, Mildred Skrivan and Kaymar Atabai.
Women Entrepreneurs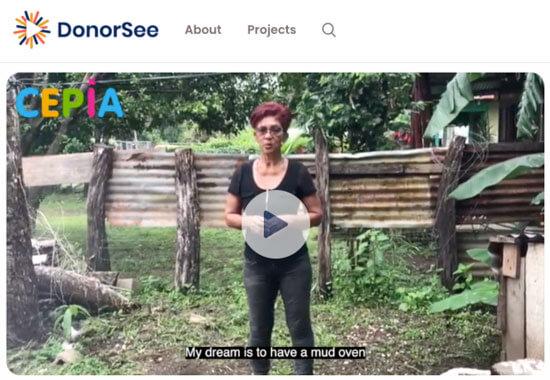 Thanks to our partnership with the crowdfunding platform Donorsee, this trimester we managed to help 2 women fulfill their business dreams. Patricia was able to boost her massage and personal care business, while Kattia was able to start her home-cooked meal service. These initiatives are really important for the financial stability of those women and their families. Investing in women means investing in families. This project is possible thanks to the support of volunteers such as Majo Abugattas, Luisa Reyes, Johanne Bade, Stephanie & Arianne Lippens, and Nathalie Salazar.
Find out which program you would like to support here: https://donorsee.com/cepiacostarica

Women's Circle

We are very pleased that the Women 's Circle has turned into a space where women feel safe and confident enough to address matters such as their open personal growth and empowerment. The workshops involve games, considerations, teamwork, discussion and testimonies.
We started the trimester with a self-help workshop, in order to connect and begin a journey toward our inner selves. We then held a workshop on body language with the teacher Micaela Ribeiro. Finally, we set out on a journey to strengthen basic assets in order to understand each one's own value as well as the importance of the group as a network that holds and nourishes us.

Successful Girls Club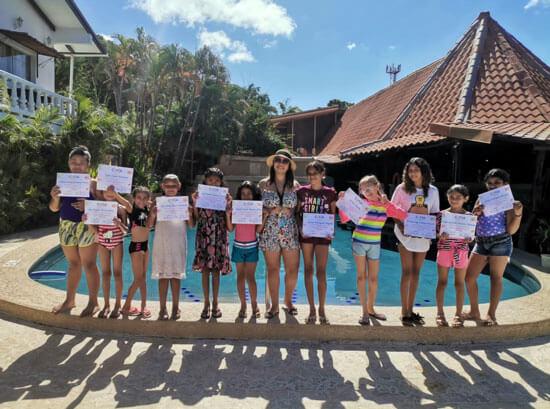 In February 2023 we resumed the Successful Girls Club in Brasilito. In the first sessions of the year, the girls learned about emotions, conflict management and assertive communication. Now we are addressing financial needs and money management; this topic really sparks the girls' interest. They're developing skills and acquiring knowledge through games and workshops, so that they can use their resources wisely from a young age all the way through adulthood.
In the Girls Club in 27 de Abril we worked on the slogan "Women ARE friends," and on strengthening the girls' interpersonal relationships. We had a beautiful discussion in which the girls said motivational things about each one of their peers, while endorsing the friendly ties they created in the club.
We also started Girls Clubs in 9 new communities: Lorena, Portegolpe, Hatillo, El Llano, Hernández, Paraíso, Río Seco, Guapote and Las Delicias. There are 135 girls signed up in the program. We thank the staff of all the schools that accepted our visit and have shown their support in this collective endeavor.
March marked the end of the girls club in Villarreal. For closure we held a nice and amusing graduation ceremony at Hotel Vista Villas. We thank Trevor Bernard and the hotel staff for their friendly service; the girls had a great time and enjoyed a delicious lunch. We also want to thank the volunteers Sophia Schollkopf, Nina Dejans and Sarah De Smet for helping us look after the girls.
Surf 4 Youth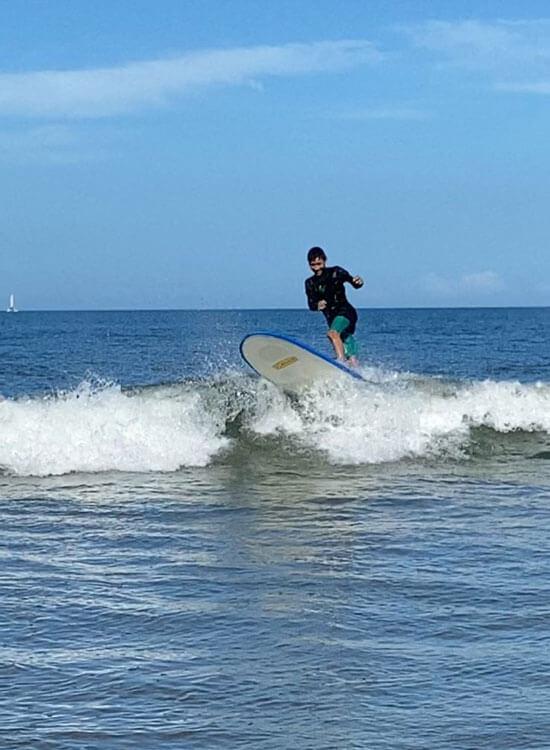 The S4Y team along with their coach, national ex-champion Juan Carlos Naranjo, has been working on physical fitness and surf training focused on competition. The team took part in two surf championships in which the kids had fair results. They used video-analysis to correct and improve technique while surfing a wave or body positioning.
These are the results of the S4Y team in the Guiones tournament.
Juan David: 6th place, quarter finals, junior men category.
Mateo Moreno: 5th place, quarter finals, dolphin boys category.
Iker Moreno: 4th place, grand finals, dolphin boys category.
Valeska Montoya: 4th place, quarter finals, junior women category, and 4th place, grand finals, grom girl category.
Jacó tournament
Iker Moreno: 5th place dolphin boys category.
Mateo Moreno: 4th place, quarter finals, dolphin boys category.
Valeska Montoya: 3th place, quarter finals, grom girl category.
3th place, junior women category.
Congratulations to the coach for his great work.

Swimming, Dance Camps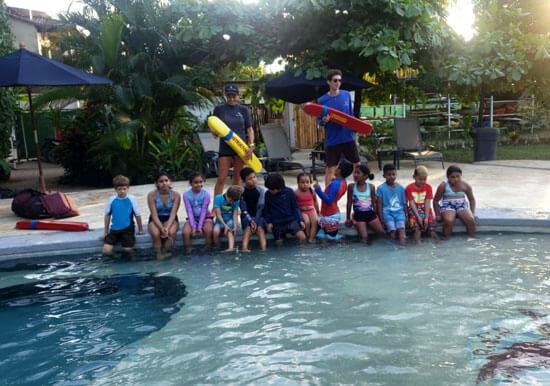 Swimming classes were also resumed; this time, the kids from the Bejuco community were happy to get free swimming lessons. We thank ConnectOcean and their team: Dyalá Cerdas, Leandre Barri, Zandile Ndhlovu, Allison Schatz, and Sara Vanderkaden Anumi for offering their time to work with the kids.
In the communities of 27 de Abril and Paso Hondo, the foreign volunteer students of Hyde Park School offered an amazing 3-day camp: each day, more than 130 children danced, painted, played and had lots of fun.
"The best days of my life" said Andrés when asked what he thought about the event.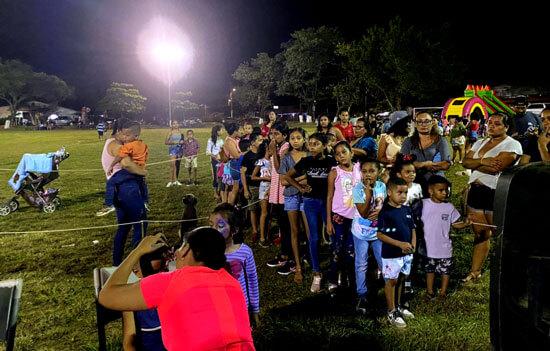 We thank Sherri Hull and her entire team for their collaboration, as well as the Community Development Association (Asociación de Desarollo Integral, ADI) of 27 de Abril for their help and disposition.
Children from Brasilito and Huacas had the chance to be part of a week full of music and dancing. We thank Celebrate the Beat Academy and Elevate Dance Studio for helping the community with such activities.
The children of Trapiche, along with Simona Danielle, deep cleaned the letters of the big sign at the Tamarindo skatepark. We thank the champions for joining us and for supporting this initiative which aims toward a cleaner community and proves that everything is possible when working as a team. We thank Hotel Occidental for the delicious snack offered to the kids, as well as the photographer Carla Rowlling for the pictures.

Yo Soy La Respuesta – I Am The Answer

Thanks to the partnership between CEPIA Organization and GAIA Foundation in Costa Rica, the "Yo Soy La Respuesta" (I Am The Answer) program arrives for the second time, reaching some 200 children from public schools around Guanacaste. All that thanks to the funding of the Todd and Mary Heistand Family Foundation.
Yo Soy la Respuesta is an educational program on Well-being, Peace and Sustainability through Gaia Yoga. It's supported by the UN and by a Work Plan signed with the Ministry of Education of Costa Rica. This program is developed by Wendy Abarca and Priscila Arias in Guanacaste.
Yo soy la respuesta seeks to enhance healthy and balanced living habits by promoting a conscious lifestyle with the use of self-control tools, such as long and paused breathing and a guide to healthy living in which children develop good living habits while building up their self-esteem. They do this through Yoga and Mindfulness activities that promote self-knowledge, positive thinking, Art Therapy, Sound Therapy, play and creativity.
Yo Soy la Respuesta also helps raise environmental awareness in children and reduce their ecological footprint through Sustainable Living classes, group partnerships and community work. This way they actively participate in helping our planet by complying with the Mother Earth Peace and Wellbeing Agreement (Acuerdo de Paz y Bienestar Madre Tierra). At the end of the course, the children agree to become Guardians of the Planet.
We thank the staff of all the schools that allowed us to bring the program to their 2nd grade students: Playa Grande, Matapalo, El Llanito, Brasilito, Linderos, Cartagena and La Garita.
We also thank volunteers Sophia Schöllkopf, Sarah De Smet, Nina Dejans and Alexia.
If you wish to be part of the program, please call us at 8390-5375 or mail us at yosoylarespuesta.cepiawen@gmail.com

Strengthening underprivileged / low-income families

On February 2, 3 and 4, our Social Work team received over 1,000 underprivileged children from CEPIA's zone of influence and delivered them school uniforms and equipment for the new school year.
As part of its daily duties, the Social Work team offers permanent assessment and assistance to families living in poverty or extreme poverty with food and clothing supplies. During home visits they manage to identify home furnishing needs, which can then be met through donations.
We also received The Warnath Group: they held a workshop on "Understanding Child and Teenage Trafficking and victim protection" and offered valuable information on how to address these issues.
Through inter-institutional coordination, Social Work assists and helps connect low-income families to family welfare programs, rent subsidies or human training (Instituto Mixto de Ayuda Social, IMAS).
On a communal level, we are in permanent and constant communication with the Costa Rican Immigration Office, in order to help people who have illegally entered the country, to legalize or at least normalize their immigration status and opt for a working visa, refugee ID, permanent or temporary residency. We also help them prepare for the interview.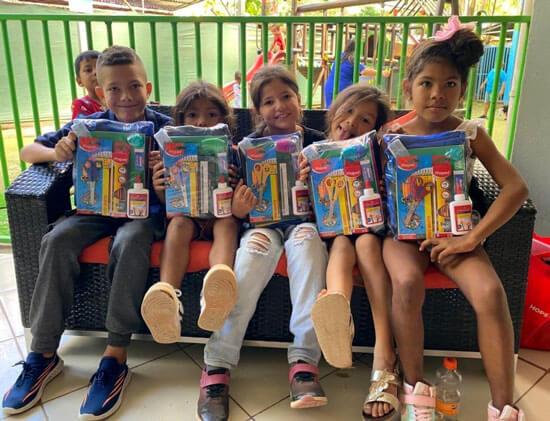 Child Psychology
In the first trimester we treated a total of 40 children from the coastal communities of Santa Cruz: 18 boys and 22 girls. Two children were referred to the Public Healthcare System (CCSS) and five others were referred for after-school classes. One child was referred to the nutritionist Diana Fuentes, whom we would like to thank for volunteering. Finally, one child was referred to the Costa Rican Child Protection Services (PANI: Patronato Nacional de la Infancia).
Something new this trimester is that 40 teenagers and adults were referred to therapeutic Yoga classes: this is a program managed by the psychology and holistic health department with teacher Cathy Vanhabost-Deweer, whom we want to thank for her volunteer work.

In the first trimester of the year we have treated a total of 43 children from the CIDAI program (Children's Daycare Center of Integral Attention). We conducted crisis interventions, brief psychotherapy and systemic family therapy. Two cases with personality disorders were referred to the psychiatry service of the Public Healthcare System (CCSS) for a more comprehensive treatment. We held 22 assessment and patient profile interviews for the children and their tutors alike, which allowed us to assess risk factors and protective factors in each individual case.
We offered interdisciplinary treatment to 5 families with issues like parental neglect, family conflict, and conduct disorder, which allowed us to minimize risks.

We held a total of 6 psychoeducational workshops aimed at the children of the CIDAI program; four of them involved elementary school kids and 2 were focused on teenagers. The topics addressed were human development changes, personal and general hygiene, and menstruation. Finally, we also held a workshop with parents, concentrating on the penal aspects of domestic violence and child support. The psychoeducative workshops were possible thanks to the voluntary work of Dr. Carlos Ugalde Boniche and the undergraduate nursing students from Universidad Latina.
We held a parents meeting to jointly address issues related to defiant behavior of elementary school children .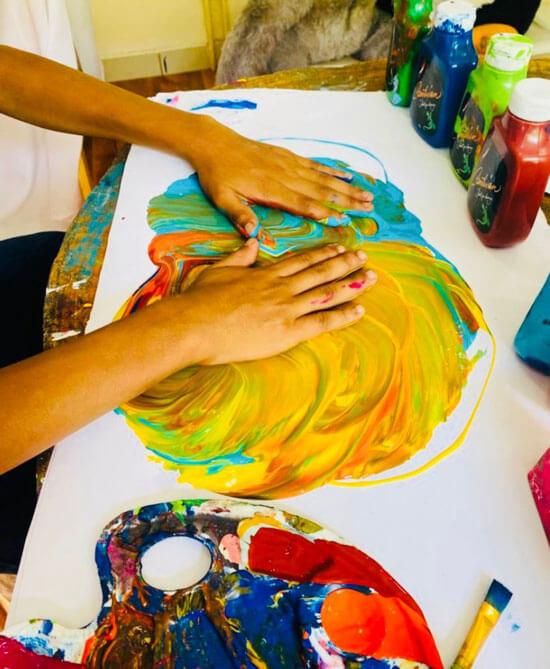 Through all these workshops we have managed to address a total of 43 children and 28 parents; this reflects the impact that psychoeducation and prevention has had on most of the children in the CIDAI program.
The Psychology and Social Work Departments carried out 4 school visits within CEPIA's zone of influence to strengthen partnerships and explain the more than 14 programs CEPIA is in charge of. Thanks to the teachers and administrative staff of all the participating schools for their warm reception and for supporting our projects: Huacas, Playa Grande, Cartagena, and La Garita Vieja.

Professional Training and Employability
This year, the Professional Training program for adults was greatly expanded. In the first trimester we started 9 courses, 2 of which are already completed. At the same time, we're still teaching 4 courses that started in 2022.
We keep working hand-in-hand with the National Institute of Apprenticeship (Instituto Nacional de Aprendizaje, INA), offering courses in English, Computers, Pool Maintenance and Basic Boating Principles.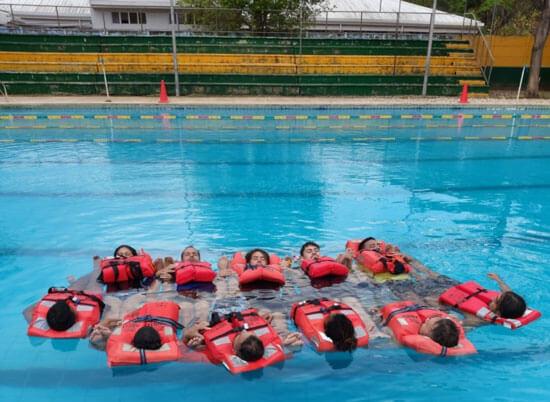 Basic Boating Principles Course
CEPIA has also initiated its own program on Electrical Installations in Buildings, as well as Beginner and Intermediate English courses, both on-site and online.

Pool maintenance course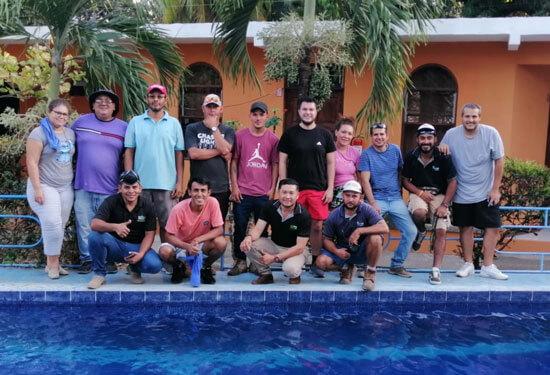 From January through March, the Employability department has offered individual/personal advice to 14 people: this service involves preparing a strong resume and a guide for a successful job search. We thank all donors and volunteers for being an essential part of the program.
A special mention goes to John & Donna Sommer and Ted Alexander. Thanks to all the volunteers: Debi Hoffmann, Linnea Husser, Karen Sheppard, Tracey Fowler, Andrew Rappaport, Debora McLaughlin and Richard Ramírez.
We applaud the passion and dedication of the teachers at CEPIA and INA.
Finally, we would like to thank the businesses that have made this program possible during this first trimester: Lexis School of English, Tamarindo Church, Kike's Place, Hotel Margaritaville, Hotel Tamarindo Diría, Occidental Tamarindo, and Beach Club Playa Grande.

Children's Daycare Center of Integral Attention – CIDAI (Centro Infantil Diurno de Atención Integral)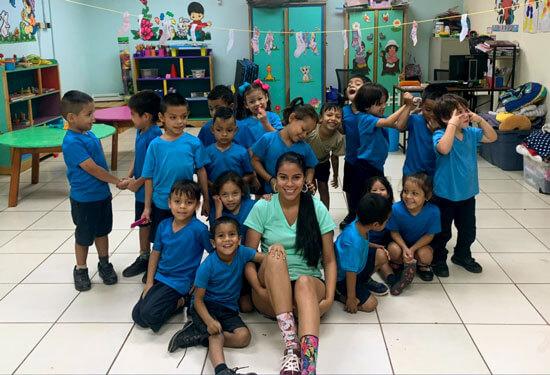 This year started with great joy and great challenges; CIDAI is happy to receive 111 children every day from Monday through Friday, from 7 am to 4 pm. The kids get individual care and autonomy, education, health, leisure, psychological care and assistance from social work. In January, thanks to the PANI funds, we took a recreational tour to Thermomania with all 111 of them!
Furthermore, the academic curriculum includes activities that develop the children's fine and gross motor skills, and identify their interests to help them create projects. In February, the kids of all the different groups worked on cohabitation rules.
We are pleased to receive the undergraduate nursing students from Universidad Latina; they are in charge of health workshops, such as hand-washing, tooth-brushing, the human body, and other health-related topics.
The teachers, who work really hard every day for the kids' wellbeing, organize activities for major celebrations, as well as other school and educational activities.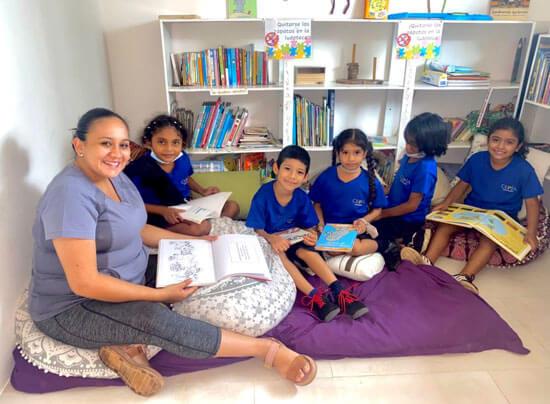 A great thanks to all the collaborators who offer top-quality services on a daily basis: Karla Marín Rodriguez, Heyling Larios Fonseca, Mary Paz Gutiérrez Gillen, Joselyn Mendoza Mendoza, Natasha Guerrero Rosales, Graciela Gómez Guevara, Ana Laura Zelaya Salazar, Eleana Alcocer Ramírez, Ana Patricia Guevara, Mikaela Riveiro, Belquis Gutierrez, Juan Molina, Juan José Labra. Another big thanks to University trainee students: Rose Coponna, Nina Dejans, Hella Sablothy, and Sophia Scholleof.

Youth group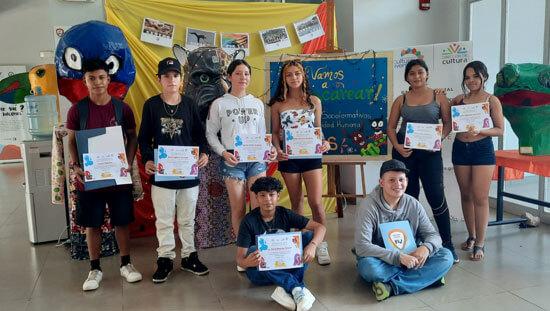 This year commenced full of adventure and new experiences for the young members of the CIDAI program. One of the first accomplishments was that 13 teenagers from last year's group managed to re enter the formal school system, allowing them to keep building their life plan. This fills us with hope and enthusiasm. This also allowed for new kids at high social risk to join the program so they can also have the chance to work on their life plan and acquire experiences and life skills.
There are all sorts of classes on a daily basis, thanks to the contribution of the teachers in charge: Dimitri with English, Alejandra Parody with arts, Belkis Gutiérrez with sports and recreation, and Karla Marín with computers, swimming and overall coordination.
On Women's Day March 8, in coordination with the local Community Center (CCP: Centro Cívico por la Paz), the students took part in a workshop in which they pointed out all the important women in their lives and learned what exactly is commemorated on this day.
Also, thanks to the María José Cappa, Laetitia Deweer, Eleana Alcocer and Wendy Valverde, worked together to create a space to share stories and workshops. This widens and enriches the children's vision.
Finally, on March 20 we took a trip to Santa Rosa National Park, to learn about Costa Rican history and historical places. This was part of the civic celebración of the Battle of Santa Rosa.
A very special thanks to each and every participant for making this program a success

Tamarindo Women's Collective

On March 8, the Women's Collective, along with Villarreal High School, organized a march to celebrate International Women's Day. A week before, the Collective held a workshop on women's rights and gender violence with a group of high school students, in which they also made the march banners. On March 8, the students marched from their high school to the center of Villarreal to remind us that women's rights are still far from being respected!
Did you know there is still a gender pay gap between men and women performing the same role?
Did you know that when there is an act of sexual violence, 95% of the victims are women?

Health Fairs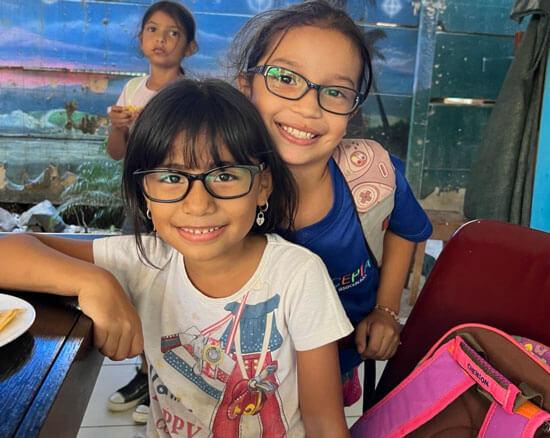 In January, 2 Health Fairs were held in Huacas and 27 de Abril, offering free treatment in general medicine, ophthalmology and gynecology to more than 300 adults and minors. This project was possible thanks to the contribution of the NGO Medlife.
In Huacas, the Ojos Del Mar team offered over 150 free examinations and donated 77 eyeglasses to the CEPIA community. An astonishing 51 % of all the patients examined needed full vision correction; this shows how important it is for CEPIA to keep addressing this issue.
Through the One to One dnation program, every time you have your eyes checked at Ojos Del Mar, they donate an eye examination to our community. The program has already helped hundreds of parents and children recover their eyesight, allowing them to return to work or improve their performance at school.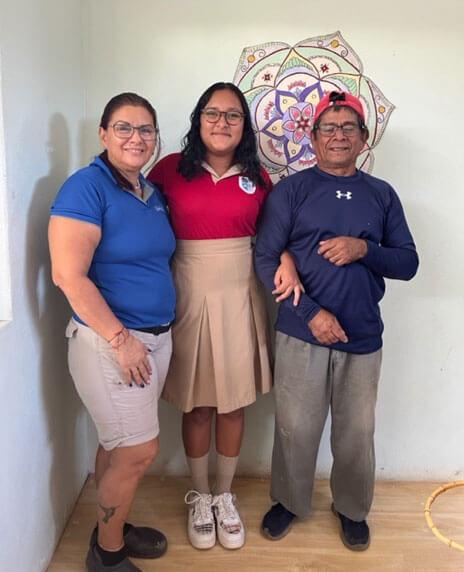 Meet Ojos Del Mar, the new world-class Eye Care Clinic and Eyeglass Galery in Tamarindo that donates a FREE eye examination back to our community every time you have your eyes checked!
For more information on Ojos Del Mar, visit their website: https://www.ojosdelmar.com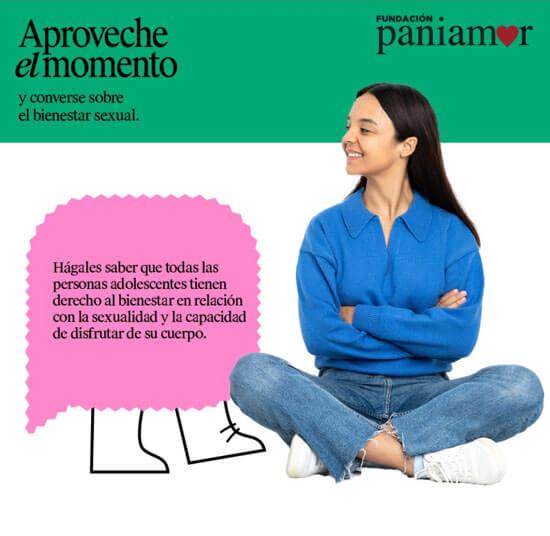 #Aprovechaelmomento (#Seizethemoment)
CEPIA has joined the campaign #Aprovechaelmomento (seize the moment) of the Paniamor Foundation. Though it may not seem so, adults and teenagers have a lot in common. Sharing spaces and activities with teenagers is an ideal opportunity to talk about important issues, such as safe sexual relations.
Mario Chacón offers an idea on how to get started.
Watch: https://www.facebook.com/paniamor.org/videos/160370356485604
Read more: Go to Aprovecheelmomento.org
#adolescentes #saludsexual #saludreproductiva #prevencióndeviolencias #personascuidadoras
Wrapped up another successful Surf Film Festival!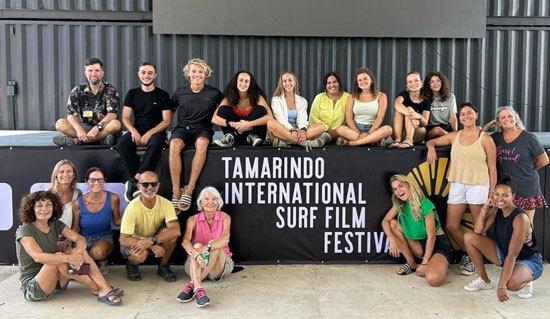 Huge thanks to everyone who made it happen, from the sponsors, attendees, talented cast and crew to the amazing volunteers and hardworking team staff. Your dedication and presence have made this project unforgettable!
245 special guests, sponsors and visitors showed up the 1st night, 267 the second night. We raised 17,300 USD for CEPIA's sports and mental health program for kids!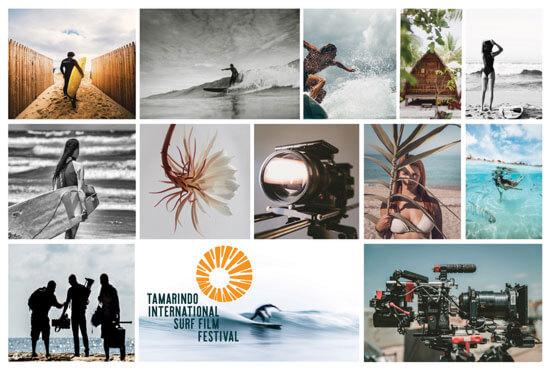 Thanks to El Chante, Hotel Occidental, Hotel El Diría and Hotel Capitán Suizo for the lodging of our special guests. Thanks to our vendors present at the event: Cha cafe, Ocean Tattoo, Cura Sana, Simbiosis, Moon Child, Sole, Matt Schwartz, Cura Sana. Special recognition to the Organization for Adapted Surf for their presence and great work. Finally, thank you Grafika, The Sunset Shop, Punto Surf, Surfing Republica, Surfing Nation, Artem Kmara Photography, DJ Kanadian Tuxedo, Pascal Trio, Meant to Beat.

Thanks to all the festival donors!
Read below