Women's Lives (Vida Mujer) Project. Empowering Women
Our Women's Lives Project continues to provide women with sex education as well as safe, effective and hormone-free contraception. In 2021, we received a further donation of 300 copper T, thanks to Dr. Steven Yu. 81 women from the Nosara region received contraception to avoid unintentional pregnancies. The Nosara Food Bank donated Pap smear tests and found 3 abnormal tests. These women were informed and have received the necessary care. Thanks to Dr. Jennifer Jimenez for leading this project in Nosara! Another clinic was held in June for 15 women at the San Rafael de Arcángel Hospital thanks to Dr. Walbin and more clinics are planned in September and November at this reputable hospital. The goal is to offer a monthly clinic! A large clinic is planned in Huacas in October with visiting gynecologists from John Hopkins Hospital.
The women from Nosara answered many questions during this clinic.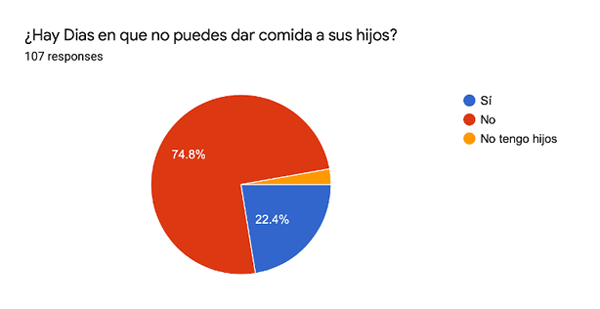 It is worrying that 22.4% of these women live in extreme poverty, answering that some days they can't feed their children. This demonstrates that the program is succeeding in reaching women in very vulnerable situations.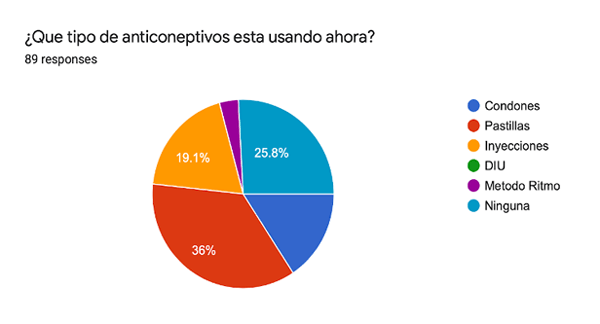 It is notable that 25.8% of the women stated that they used no form of contraception at all. The copper T now protects them from unintentional pregnancy.
As part of the Women's Empowerment Program, our social worker Priscilla Arias carried out three house visits encouraging the admission of new members to the women's volunteers committee. Four meetings were held, promoting teamwork, responsibility and sisterhood among women. Additionally, 3 individual sessions took place about the themes: "Types of violence", "positive discipline" and "limits and norms".
Fortnightly meetings were held in the women's circle, building sisterhood, working from the body of each one, where stories are held. We thank the volunteers Margarita Elizondo and Yamileth Bermudez, and our teachers Eleana Alcocer and Karen Ruiz for this space of building sisterhood and guidance.
The social worker transmitted 13 women with kids in vulnerable situations to public institutions like IMAS, CONAPDIS, and INAMU.

Professional Training Program
The program for vocational training and employability has made big strides in the last 3 months thanks to the support of volunteers, teachers, and all the students who have participated in the interview processes and who are now actively participating in the different courses. Furthermore, our recent alliance with the INA has allowed us to start offering INA-certified courses during this time.
During April, May and June, 7 new courses have started (2 of which are INA-certified), with a total of 190 students enrolled and receiving classes at this time. These new courses include basic & intermediate English, Sailing, Hotel Receptionist and Electrician courses. They range from short courses of 18 hours, up to 1200-hour courses, and are taught both virtually and in person. We thank volunteers Richard Ramírez and Jessica Agahi for their help.
The program has also begun to help people requiring career advice. This has mostly taken the form of one-on-one sessions helping with improving curriculum vitae and creating action plans helping with the search for work.
"I want to learn to gain confidence in what I do, and to be able to offer my services with the certainty that I know what I am doing", says a student of the Electrical Installations course. The courses have proven to be a way to generate new opportunities in the search for employment in such uncertain times where the labor market has been greatly affected by the pandemic. But the courses are also a way to gain confidence and improve employment conditions. work and the quality of life of those people who are already working.
CLINICAL PSYCHOLOGY & HEALTH
In the month of April, 2 training sessions were given by psychologist Claudia Angulo to the staff of the psychology department on updating psychometric tests. The psychology department has organized, in coordination with the director, training for CEPIA staff about positive discipline, improper relationships, and human trafficking (virtual).
Psychologist Claudia Angulo offers holistic psychotherapy for children in our coastal communities (external care). There are 102 active cases in psychological care (14 cases were closed, 27 new cases were started). 6 cases were referred to the Public health service and 1 case to the Child protection agency PANI. There are 10 boys and girls on the waiting list. 3 minors were treated with EMDR therapy, 10 minors were treated through online sessions. Social worker Priscilla Arias conducted 2 individual socio-educational sessions.
PSYCHOLOGICAL CARE FOR ADULTS
During the last 3 months the program of psychological care for adults remained active under the modality of Crisis intervention and Brief psychotherapy. This service is very well received by the local population and is being conducted by the professional and mystical guidance of our psychologists Patricia León and Mauricio Rodríguez.
In the last three months, 223 appointments were given, of which 85 people showed up. 68 were women and 17 men between 18 and 70 years old. The most frequent reasons for consultation were: personal and family problems, stress, grief, anxiety and depression, among others. 48 did not report any type of violence, 26 state that they are subjected to psychological violence, 8 to verbal violence and 3 reported suffering physical violence.
The CIDAI program (comprehensive daycare center for children)
108 minors received daily educational, psychological, health, English, art and recreation support. The two primary groups have received workshops on relaxation techniques, sexuality, and a healthy lifestyle. The early childhood group has received workshops on emotional self-control and relaxation techniques. The preschool group has received workshops on emotional self-control and relaxation techniques.
Psychologist Eleana Alcocer has been responsible for the psychotherapeutic care of 30 children from this program. 5 new cases were received, 9 cases were closed and 2 external cases were attended.
Two-parent meetings were held to address the issues of "rights of minors" and "positive discipline: connection strategies". A new child was accepted into the program after the social work visit and study.
During the month of APRIL, the value of RESPECT was instilled. All groups carried out activities related to the subject.
Eye exams were carried out – the ASEMBIS organization donated the exams and glasses for all minors who required them. 'Book Day' was celebrated; each group made a large book, with personal experiences and with stories made by the boys and girls themselves. An assembly was held where the books were presented.
In the month of MAY, the day of the worker and the day of the farmer were celebrated. The preschool group went on a tour visiting a community garden. In April, the value of RESPONSIBILITY was emphasized. The Beyond Sports Academy offered sporting activities to 20 elementary-age minors.
In the month of JUNE, the value that was studied was JUSTICE; minors carried out activities and gave examples of how to be fair. On World Environment Day, beaches, rivers, and the town of Huacas were cleaned up and the boys and girls were inspired to be more aware of caring for the environment. We collaborated with the planting of 100 trees in Playa Grande.
'Yoga Day' was celebrated, along with the Gaia Foundation and its 'I Am the Answer' program. Children are becoming more and more aware that it is necessary to have a healthy and sustainable life.
One child commented, "I want to go to CEPIA every day".
International Environment Day
Volunteers and minors got together to clean the Huacas river, the plaza and the Huacas crossing. The community came to CEPIA to collect and plant 100 essential trees for monkeys.
An educational video was made on the importance of monkeys in the ecosystem, in collaboration with the nonprofit Nandamojo and the nonprofit Salvemonos: WATCH VIDEO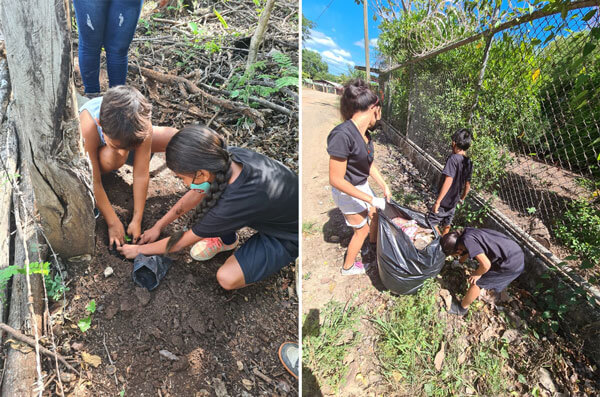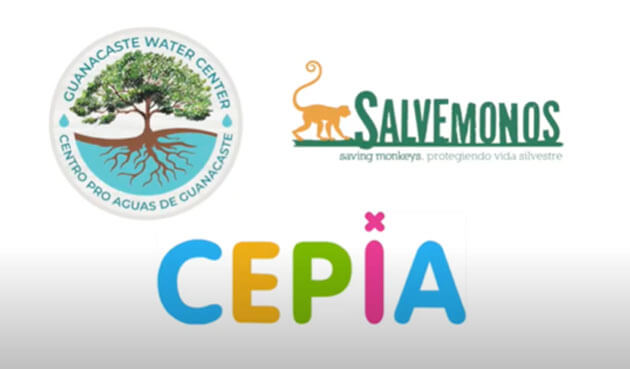 International Yoga Day
Yoga teachers Wendy, Metzi, Cathy, Laetitia and Marian offered yoga classes for all age groups. Yoga encourages the union between body and mind.
Youth group of the CIDAI program
During the months of April, May and June, the youth group participated in academic support processes and worked for their formal education. In addition, some were trained to take their primary school exams. Activities were carried out to celebrate the values of the month. Weekly yoga and meditation classes, computer classes, English classes with teacher Dimitris, swimming course at La Paz school with teacher Leonardo Almanza, music classes with Roy Fonseca and art with Alejandra Parody were undertaken.
The group participated in 11 workshops, film forums and talks such as stress management, job interviewing, human trafficking, prevention of drug use and migration. Social worker Priscilla Arias gave the workshop "Prevention of drug use". Our psychologists offered the young people workshops on anxiety management and healthy lifestyles.
In addition, the group collaborated with students from the University of Costa Rica, where they worked on topics related to emotions. We participated in cleaning campaigns in the Huacas area and in the Marino Las Baulas National Park. In addition, in support of Tree Day, together with the Leatherback Trust, approximately 100 trees were planted.
Visits included the Monkey Park Rescue Center, Hotel Capitán Suizo, Parque Oneida Tamarindo and The Leatherback Trust in Playa Grande. Thanks to all of them for their support!
We extend special thanks to our volunteers Alex Weiner, Stephanie Lippens, and Simona Danielle.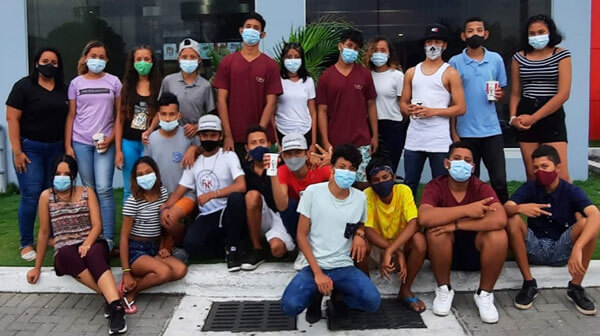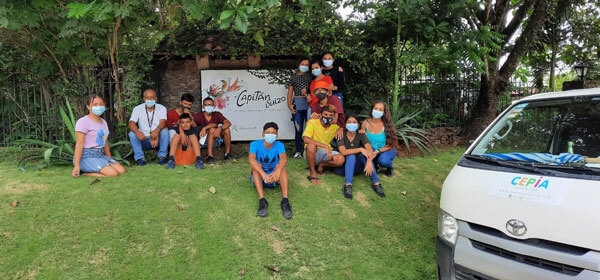 AFTERSCHOOL CLASSES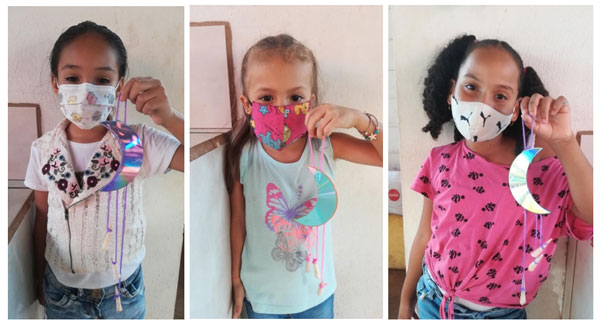 We have a new surf group for beginners at Tamarindo beach. The children included in this new activity are from the towns of Santa Rosa, Villarreal, and surrounding areas. We have increased the number of swimming classes: a group of boys and girls from the town of Lorena finished their course successfully and we started one with new children excited to learn to swim.
We currently have 5 groups of boys and girls in swimming classes. We started new extracurricular yoga classes for boys and girls from the Huacas, Brasilito, and Potrero communities at the Sailing Center in Potrero! We were also pleased to start the new girls' clubs which are held in the communities of Playa Potrero and Lorena with our new mentor Patricia León. An alliance was started with the Happy Feet Association for skateboarding classes!
There are currently 469 children enjoying or benefiting from our extracurricular classes program. Special thanks to our volunteer Margoth Marín.
We deeply thank our volunteers for all their support, their love, their time and their dedication that make it all possible.
Ron Jaman
Andrea Meza
Margot Rodríguez
Patricia León
Olivier Van Houte
Eleana Alcocer
Nova Everson
Nicolas Chtepenco
Manfred Castro Barboza
Lindesy Whittington
Belkis Gutiérrez
Chelsea Ortega
Ligda Rodríguez
Javier Ruin
Andrey Gonzales
Leonardo Almarzo
Ignacio Pacheco Madrigal
Ervin Flores
Danna Ivanna Marie
Pablo Gutiérrez
Jairo Morua Chinchilla
There are many people and organizations that allow us to use their facilities for our extracurricular classes. We want to thank the following places:
Hero Academy
La capilla de la iglesia de Villarreal
Tennis club Tamarindo
Langosta Beach club
Selina Tamarindo
Hotel Libélula, Potrero
Villas Pura Vibra, Potrero
Costa Rica Sailing Center
La Paz Community School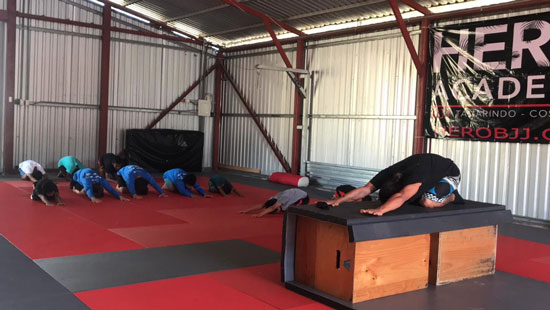 Thank you to all the volunteers from overseas who have given us their help and support these last months! Allison Berguin, Carlotta Jaus, Capucine, Jade y Yuna, WanderWorldTravel y Dimitry Shorin.
We invite you to visit our educational Youtube channel made to show some of our afterschool classes in 2020.
REGENERATE COSTA RICA
The 2 community gardens of San Jose de Pinilla and Tempate continue to progress successfully thanks to their hard work of regenerating the land, planting food and participating in a healthy and successful economy. This project is possible thanks to the University of International Cooperation and the volunteers in the communities! Special thanks to Roy, Tania and Camille!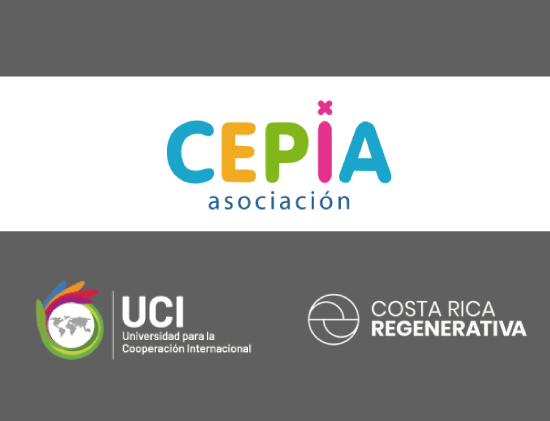 CEPIA Buses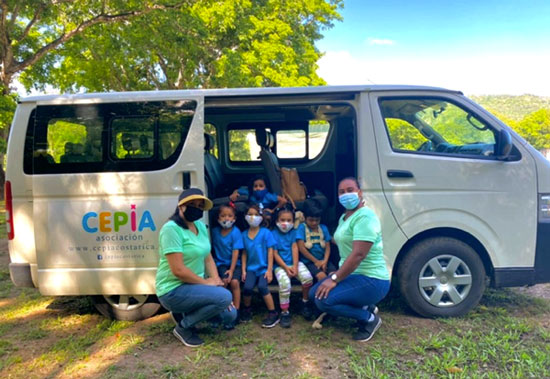 The girls and boys from Preschool traveled, in celebration of Farmer's Day, to the community garden of #Tempate #somoscepiacr

We need $ 2000 more to start the Smiles Clinic project! Dentist Marcela Porras tells us about this new project! WATCH THE VIDEO
To DONATE for this project, by transfer or PayPal, write to us! cepiacostarica@gmail.com
ACKNOWLEDGEMENTS FOR THIS QUARTER
Thanks to Rosetta Stone for donating 15 licenses for our "Language Lab" pilot project, supported by John Sommer, Alex Weiner, Dimitris Kyriakoulis. Fifteen adults and teens are trying this online English learning program!
We thank OCASO MUSIC festival for donating the extractor for the CEPIA kitchen!
The new computer lab was inaugurated thanks to the donations of John Blimke, the Rotary Club of Edmonton, Canada, Doreen & Zen, and our partner Digitall.
THANK YOU to our DONORS!
Our incredible Whales!!
ROCKETGENIUS
TROPER WOJCICKI Foundation
Gig Kaplan
John & Donna Sommer
Bart Van Vooren
Jon & Lisa Reichlin
Stichting Libeert
Reserva Conchal
Yoav y Helen Rudelmann
Curt & Lory Stasny
Heistand Family Foundation
Strachan Foundation
Jeff & Julie Jumonville
Colleen & Chris Sullivan
Sheila Ross
John Blimke
Rotary Club of Edmonton, Canada
Reserva Conchal
Las Catalinas
Martyn & Debi Hoffmann
Junta de Protección Social, IMAS, PANI
Our Sharks have our back!
Pura Vida Energy Systems
Jan Johnson
Bioestimulantes Agropecuarios
All for one Foundation
Brad Cooper
Chris Gilman
Daniel Gill
Bob Friedenson
Paul Braithwaite
Laura Ledbetter
Maggie Butler
Constructora ALFA
Sue Kirke
Jackie Gould
Campos Verdaderos SA
Banacio Tamarindo
FRAME Projects
Stephane Boivin
Pura Vida slings
Bella Vida
Belgium cares about Costa Rica! Gracias amigos!
Sybille Verhaeghe de Nayer, Bruno Leclercq, Brenda Brooke, Marie-Eve Belotti, Michael Goossens, Harriet Gibson, Marie Lippens, Louise De Smedt, Sebastien Corre, Jean-Michel Corre, Bart Van Vooren, Ruysschaert – Vanhouteghem, Gecom, Marjolein Huyghe, Bernard Rossel, Jill Van Vooren, Francine Van Belleghem, Roxanne Eva Sabbe, Duron Richard; Frederic Stadsbader, Jean-Marie Cannie, Studios VOF, Koen Wauters, Jannes Vercaemst, Elne consults, Didier Engels, High Tech Travel, Ligna Recta, Clockwork, Tim Bulcke, Guy Mortreu, Dorine Tanghe, Christine Vandehhende, Rocket Man.
Thank you, sweet dolphins!
Jenna Savage, Urban Bodyworks, Yvonne Badulescu, Rebecca Clower, Jacinda Saucier, Chris Gilman, Selwyn & Associates, George Rose, Super Massai, MAR VISTA, Ellen Zoe, COMACO, Jorge Alers, Iguana Hotel in Nosara, Gasolinera JSM, Khymyana Taylor, Cathy Maucourant, Kimberly y Pavel Oliva
Special thanks to our partners Amigos of Costa Rica and the CRUSA foundation!
Keami Harris, Andrew y Julia Novarini, Chritine Parrot, Natalia Correa, Michelle Vargas Aguilar, Carlos Reyes Rojas, Jorge Aguilar, Anginette Arroyo, Tori Leslie, Brenda y Richard Hicks, Gisele, Tyra Frederick, Gabriela Jons , Vanessa Verzandvoort, Soe, Petra Schoep, Vale Montiel, Eric Spooner, Estefany, Petra Schoep, Kelly H, Isabel Emond, Johanna Ghenassia, Richard Davis, Danielle, Sonia Corrales Campos, Susan Johnson, Kimberly y Pavel Oliva, Jessica Bringas, Kevin Solomon, Amy, Robin Hadden, Rafael Sandoval, Familia Ghersi, Elisa Saucier, Claire Senac, Jose Alejandro Rioscos, Rae Saucier Bonilla, christophe Spagnou, Manuela Brunelli, Luisa Triandis, Manfred Gómez, Ana Akin, Israel y Danielle, Rodrigo Fonseca, Greg Hoddan, Julia Tar, Keami Harris.