August and September have been very busy months for CEPIA. Onsight activities are gradually being resumed under strict hygiene and social distancing measures. Thanks to the Guana Huertas Program, we continue to strengthen regenerative, domestic, and self-sustaining economies. We also continued working very hard with Psychological Counselling, extracurricular activities, and the women's circle.
Early Intervention Center
The early Intervention Center, CIDAI for its Spanish name, is made up of 109 kids and youngsters living in high-risk situations (extreme poverty, family conflicts, violent neighborhoods). They receive daily comprehensive support (emotional, academic, physical-nutritional, recreation, etc.) at the center.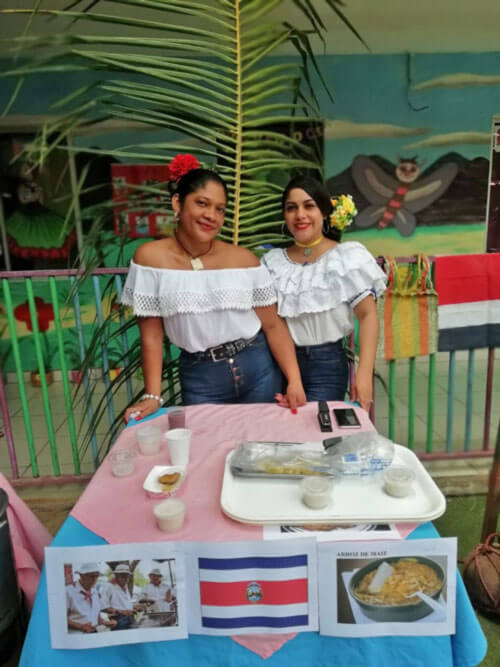 CIDAI is divided into four groups:
Early childhood: 18 children
Preschool: 24 children
Primary: 47 kids
Youth: 20 youngsters
Due to the pandemic, only 57 of them attend the center. The others are at home and are followed up by CEPIA by WhatsApp. CEPIA also sends brochures and food packages.
In August, CEPIA celebrated Mother's Day with different activities: crafts, videos, stories with puppets. Mothers were very happy and grateful.
In addition, CEPIA celebrated Afro-Costa Rican culture day. The youth group made a video and did crafts.
Youths studied National Parks and their importance in our lives.
In September, CIDAI worked on the value of freedom. That´s why we carried out activities with 57 minors, 6 of whom from early childhood.
September 9 is Children's Day. CIDAI took a walk to the beach with 50 children and we also made a video about the importance of celebrating this day.
CIDAI also celebrated Costa Rican Independence Day with lanterns and activities. Children at home sent videos and photos of their participation and we all sang the hymn.
CIDAI also carried out a beach clean-up with the elementary group and the assistance of 11 boys and girls.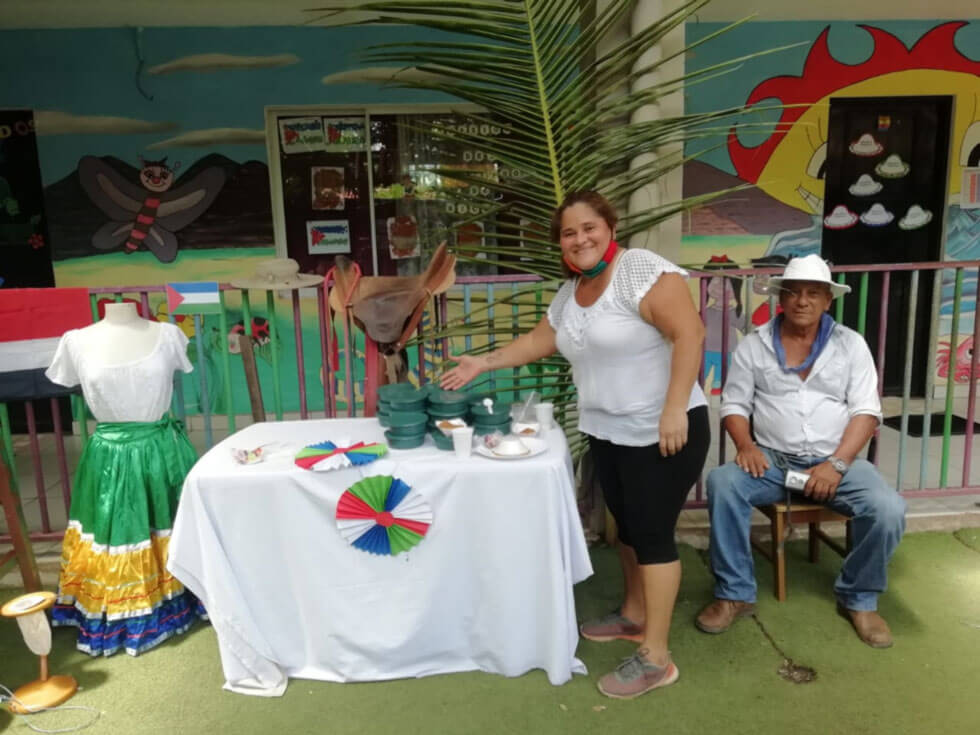 Entrepreneurs and Creatives Youngsters:
CEPIA created guidelines with educative content for young people who are attending secondary school from home.
Youngsters also worked on the value of love, its definition, and its importance for the institution and for life in general. Click here for more information.
In coordination with Emergency COVID-19 and Guana Huertas, 5 young people participated in the training of home and community gardens in the Huacas.
In addition, we celebrated youth day:
In September, in-person classes began with a group of 20 young people. One of CEPIA´S volunteers, Alejandra Parodi, offered art classes. In addition, CEPIA participated in a beach clean-up at Playa Potrero and two pool days at the Luna Llena hotel. We are glad to inform you that CEPIA started English lessons and workshops on communication, emergency situations, mindfulness, and rules for social harmony.
Finally, CEPIA collaborated in the development of digital materials for young people who are working from home.
---
After-school Program
The after-school program has an average of 800 children in vulnerable conditions who participate in recreational, athletic, and educational activities in the coastal communities of ​​the canton of Santa Cruz.
As a result of COVID-19, many of the classes had to stop, however, they have been working virtually, through videos.
In addition, CEPIA held academic tutorials to strengthen reading, writing, and a virtual dramaturgy workshop.
In September, CEPIA also carried out two beach clean-ups. One in Playa Grande with 11 minors and the other one in Playa Potrero, with 18 young people.
Another piece of good news is that CEPIA has reactivated the Successful Girls' Clubs in the communities of Villarreal, Portegolpe, El Llano, Brasilito, Huacas, and Cartagena.
In addition, boys and girls from the communities of Villarreal, Hernández, Santa Rosa, Bejuco, Potrero, Hatillo participated in classes of swimming, surfing, tennis, gymnastics, jujitsu, circus, and art. CEPIA applied all the measures established by the Ministry of Health.
We thank our volunteers, yoga teachers Gitangali and Margarita Elizondo, who offer weekly classes. In addition, we have received a World Vision donation of toys, caps, and socks for soccer groups that have not yet been able to start their training.
For more information email us at class.cepia@gmail.com
Creative Saturdays:
We thank our volunteers who helped us by offering all our workshops through the internet. This way we could share all of our activities with the kids' families.
On Creative Saturdays, CEPIA uses its YouTube Channel to offer cooking lessons, dancing, yoga, crafts, learning maps, relaxation techniques with mandalas, and emotion management, among other contents.
Creative Saturdays can be enjoyed here: https://www.youtube.com/channel/UCVPLCwbPskoP_HssAFzEGrA
---
Packages delivered during the Covid-19 crisis:
From April 9th to October 6th 8.041 food packages have been delivered.
April 9: 350 packages
April 13: 7
April 16: 50
April 18: 151
May 5: 300
May 7: 50
May 12:

306

May 16: 300
May 21: 300
May 23: 50
May 23: 300
May 29: 500
June 1: 503
June 12 501
June 19 500
June 26 500
July 03: 549
July 10 500
July 17 571
August 7: 24 packages for Llanito and San Francisco
August 10: 34 packages for Santa Rosa
August 18: 37 packages for Santa Rosa, Llanito, Belén, and Flamingo
August 21: 100 packages for Villareal
August 26: 45 packages for Villareal
August 27: 50 packages for Potrero floods
August 28: 87 packages for Villareal
August 29: 170 packages for the municipality of Santa Cruz floods.
September 1: 108 packages for Villareal, Paso Hondo, Santa Rosa
September 3: 75 packages for Villareal and El Llano, Santa Rosa and Llanito, and 79 packages for Brasilito and Potrero flood emergency
September 4: 400 packages for the municipality of Santa Cruz floods
September 8: 83 packages for El Llano and Portegolpe.
September 11: 90 packages for El llano, Portegolpe, Huacas, Brasilito.
September 16: 121 packages for Cañafistula, April 27, Rio Seco.
September 22: 77 packages for Cartagena, Villareal.
September 29: 101 packages for Cartagena, Tempate.
October 1: 47 packages for Lorena, Paraíso.
October 6: 104 packages for Paraíso, Pinilla.
---
Guana Huertas
Guana Huertas is a Guanacaste garden community project in alliance with the University for International Cooperation. Check it out:
In the midst of Covid-19 with lots of job lost, Guana Huertas seeks to strengthen food and nutritional security. CEPIA joins this program to develop home and community gardens and orchards. This helps transition from a community that relied on donations towards a self-production, sustainable economy with local knowledge.
So far, Guana Huertas has 32 gardens and 17 in process. 94 men, 80 women and 10 children are involved in those gardens.
Participating coomunities: Huacas 1, Lomas de Matapalo 9, San Francisco 3, Matapalo 1, Santa Rosa 14, San Rafael 1, El Llano 8, El Llanito 1, Hernández 1, La Garita 1 and Villareal 1.
CEPIA is working on model farms with Juan Sio Guie and Alejandro in the following places: San José de Pinilla, Tempate and April 27.
---
Psychology by Ms. Claudia Angulo
Our psychology department has also been very busy these last few months. CEPIA has offered seminars and workshops on psychology and education.
Workshops and seminars:
CIDAI: drug use prevention.
Parents of CIDAI: Assertive communication, protective factors, and risk factors.
CEPIA Women's Circle: workshop on connecting with oneself and personal silhouette.
CEPIA collaborators: teamwork.
CEPIA has also made references to PANI, the Costa Rican Social Security Fund, Legal Department, and Social Work. The cases were about: alleged physical and verbal violence, suicidal ideation, domestic violence, and alleged sexual abuse. CEPIA worked breathing techniques to treat anxiety, stress, and depressive symptoms. Seven psychological interviews were conducted with the parents of the children of CIDAI. On the other hand, 15 interviews have been carried out to establish the psychological profile of the group of young people. 30 minors from the CIDAI program have been followed up with scheduled appointments every 15 days. 2 records of psychotherapeutic processes have been drawn up. 1 interdisciplinary team meeting has been held. There have also been 7 job observations to direct care personnel and other CEPIA employees and 2 job interviews for the driver position.
In another order, we thank Sebastián Gonzales for the design of the logo of CEPIA's department of psychology and health.
Intervention in Crisis by Ms. Patricia León Rodríguez
Between April and September, 391 people received psychological counseling.
In August, CEPIA offered psychological counseling to 59 adults aged 23 to 79 years.
Reasons for psychological counseling:
Anxiety
COVID 19
Depression
Chronic pain
Mourning
Unemployment stress
Anger
Relationship issues
Family issues
Personal issues
66% of the population is Costa Rican, and 34% are foreigners, mostly Nicaraguan.
We share the words of two women, aged 36 and 39:
"I am furious, I am always angry, sometimes I am fine and suddenly I see someone, any person and I get so angry I just want to beat him up".
"This is very hard, very hard, I haven't worked since March, sometimes I don't know what I'm going to feed my children with".
During September, CEPIA offered psychological counseling to 68 adults aged 25 to 70. 45.5% of the sessions were done on the internet.
79% of the population is Costa Rican and 21% comes from Nicaragua.
---
Legal department:
CEPIA's LEGAL department has a wonderful team dedicated to helping victims of sexual violence and abuse. A great thanks to all these professionals and students for believing in CEPIA´s mission.
Ariana Guido is the Social Defense Lawyer of the Bar Association (Santa Cruz Headquarters); Ana Catalina Baltodano Rojas, lawyer; and Jean Hernández, Hillary Cruz Chaves, Ester Jiménez Ruiz, part of the UCR Law Students Association (Liberia headquarters).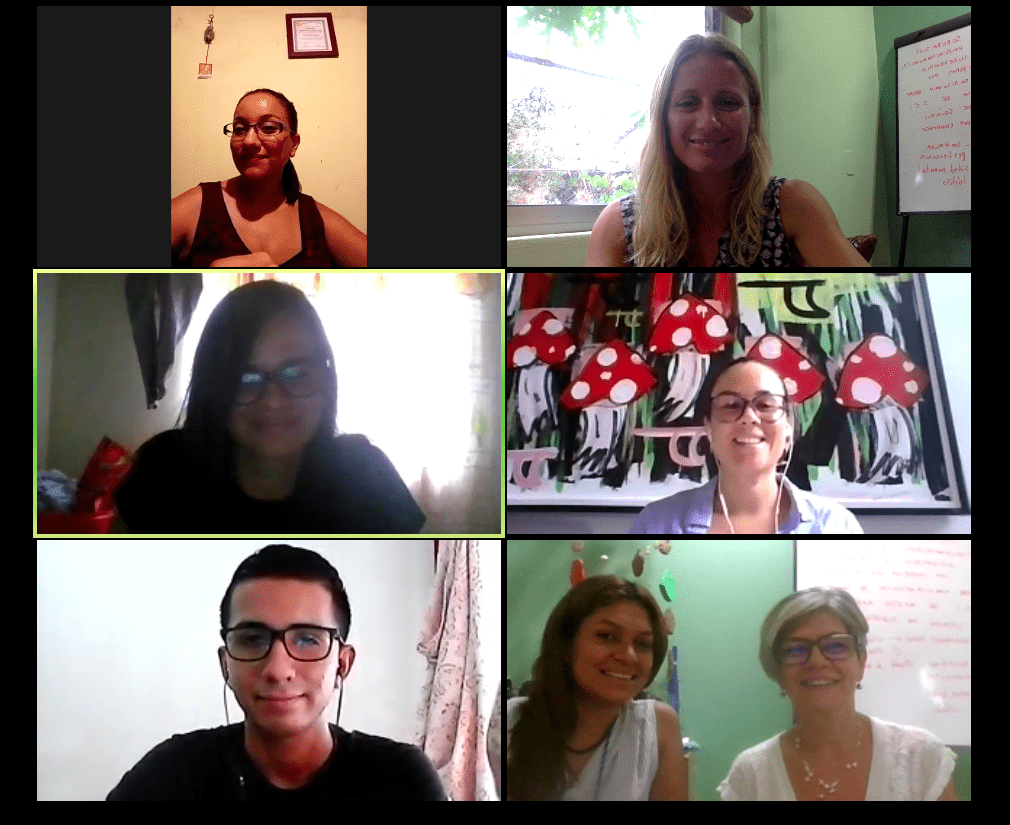 ---
Women's Circle in charge of our Executive Director María José Cappa
The objective of the Women's Circle is to build spaces that promote empowerment, mental health, and economic independence to vulnerable women from a gender perspective.
They are developed in two axes: Training Processes and Practical Workshops. In the Workshops, women work on topics related to empowerment and strengthening of life skills while in the practical workshops, CEPIA tries to develop projects that can potentially become an enterprise. It is also a place for recreation and group cohesion.
In August, CEPIA restarted in-person meetings that had been suspended due to Covid-19. Women worked on seminars on emotion management to better manage anger and the way they relate to their sons and daughters and to their families in general. Later they worked on their personal stories, how they were raised, which gaps they identify in their upbringing, and then worked on those patterns and made the necessary changes to avoid reproducing violence in their upbringing. Since these are very mobilizing experiences, CEPIA applied art therapy.
The women's circle is made up of a total of 20 women from the coastal area of ​​Santa Cruz.
During these last months, 15 women are learning how to make bags. Later, CEPIA will help them to sell the bags and turn it into a family income.