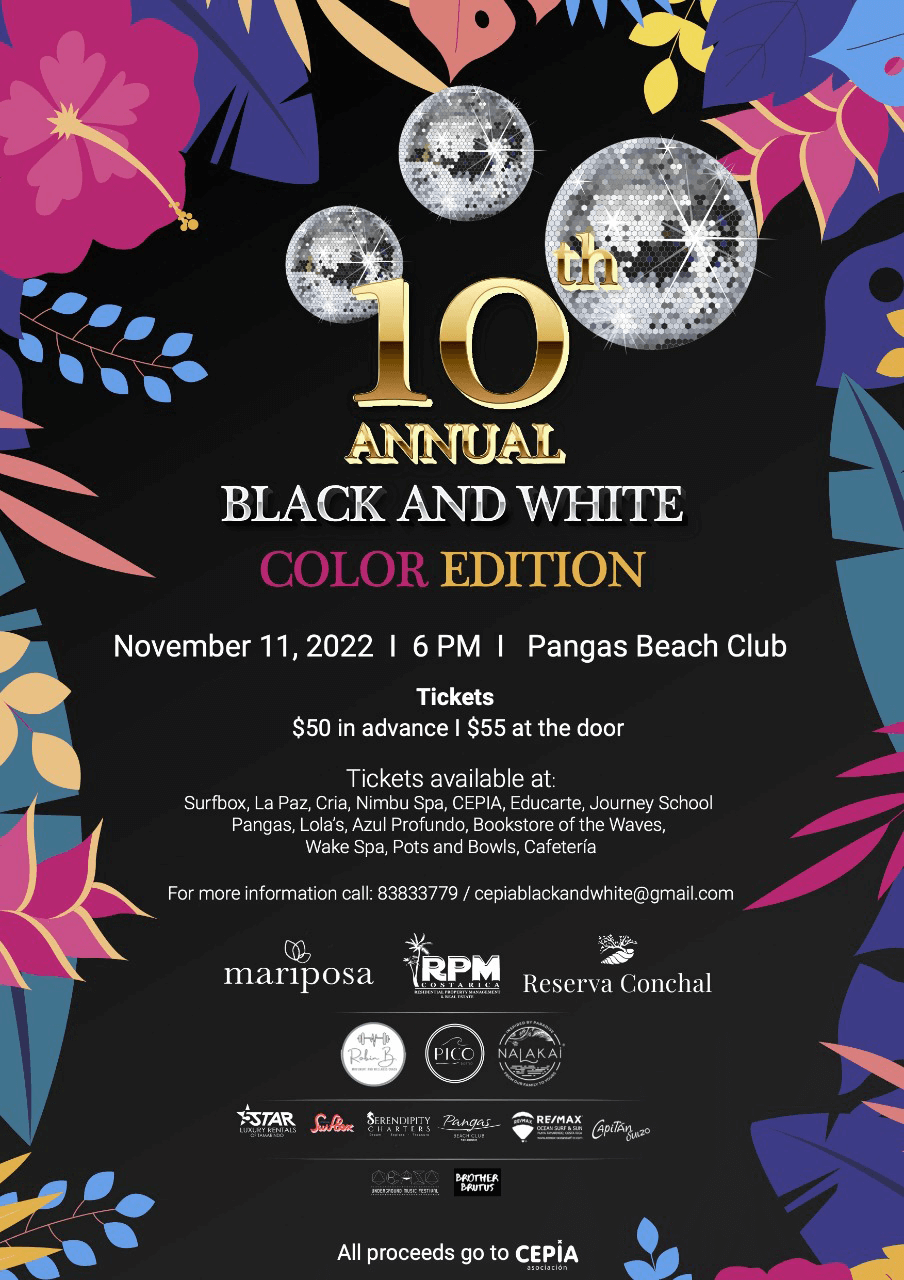 Event details
Set your calendars, this year's Black and White party is around the corner! This year is incredibly special as it marks our 10th anniversary.
Our community's participation is imperative as the funds raised from this night go towards 1200 children and their families who live in extreme poverty. Your ticket purchase pays for school supplies (back pack, uniforms, shoes, books and supplies), Christmas gifts and food essentials to get families through Christmas time. Your donation or ticket purchase will make a difference for the children of our community. We cannot do this without your support!!
Your ticket includes welcome drink and a delicious dinner.
Extras include silent auction with amazing prizes (villa rentals, hotel stays, boat tours, spa packages and more), Noble Coyote mezcal/margarita bar, Corbe Gourmet wine bar, musical entertainment by Alex Orias (Ocaso Festival), Brother Brutus and DJ DoubleG. All proceeds go to CEPIA.
This year's attire is cocktail chic (black, white or COLOR!) Come party for the best cause!! We hope to see everyone there!
Tickets are $50 in advance or $55 at the door.


Tickets available at Surfbox, La Paz, Cria, Nimbu Spa, CEPIA, Educarte, Jourhey School, Pangas, Lola's, Azul Profundo, Bookstore of the Waves, Wake Spa, Pots and Bowls, Cafetería..
For more info call 8383-3779 or email cepiablackandwhite@gmail.com
Save the date!
Event Date: November 11th, 2022
The event will start in: